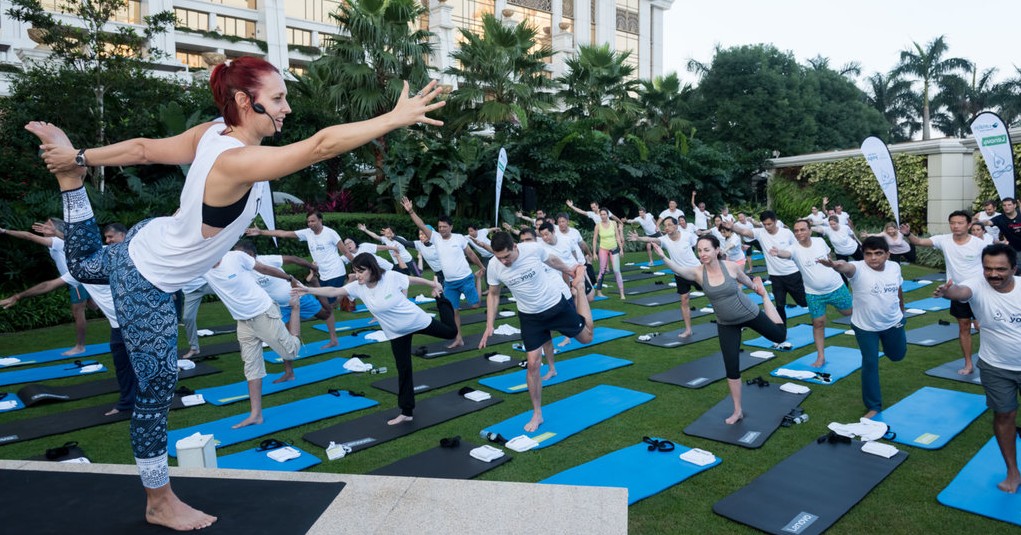 EVENTS 
"Stepping outside our workplace activities or our usual practice space can be as liberating as it is challenging"
Events are a fun and alternative way to meet like-minded people or to bring colleagues together for a corporate challenge.
Kerill Yoga hosts events such as dinners and special yoga class evenings. We have been a key organizer for the celebration of International Day of Yoga in Macau since 2015. We have also participated in events for modelling competitions, IT conferences and corporate management workshops.
Both our instructors worked professionally in theatre and events for over 25 years respectively. This gives us a unique insight into hosting and participating in your event. We welcome your enquiry either nationally or internationally.